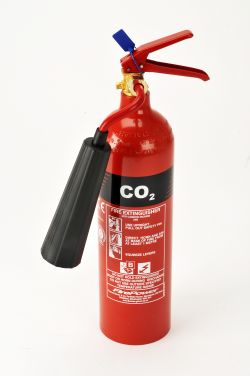 All of our fire extinguishers are supplied to BS EN3 standards and are BAFE approved and carry a five year guarantee if maintained by Independent Fire Services.
Co2 Extinguishers
Suitable for class B risks involving flammable liquids and for electrical hazards. Co2 is harmless to electrical equipment and is ideal for modern offices, electronic risks and fires caused by the combustion of liquids such as oils, fats, solvents etc. Co2 is harmless to machinery.
This extinguisher is available in  2 kg and 5 kg capacity and has a squeeze grip operation. The 2 kg model is fitted with a frost free horn assembly as standard.