Fire extinguisher Maintenance
Fire extinguisher servicing or maintenance is required annually as per British Standard BS BS5306:Part 3:2009. This is carried out to ensure that the extinguishers are safe and will always function in the event of a fire.
Independent Fire Services will always carry out maintenance to BS5306:Part 3:2009. Ensure your fire extinguishers are supplied and maintained to the highest standards by always using a third party accredited company such as Independent Fire Services Ltd which is accredited with BAFE (British Approvals for Fire Equipment). To gain this accreditation the company had achieve ISO 9001. Our engineers must do extinguisher maintenance re-fresher training every three years and also have an external audit within the same time frame.
Fire Extinguisher Supply
Independent Fire Services supply extinguishers of the highest standard. All
of our fire extinguishers are supplied to BS EN3 standards and are BAFE
approved and carry a five year guarantee if maintained by us. The range of
fire extinguishers we offer includes:
. Water extinguishers
. CO2 extinguishers
. Foam extinguishers
. Powder extinguishers
. Wet chemical extinguishers
. Specialty Extinguishers
Fire Safety Training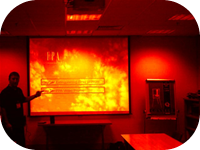 Current UK legislation requires employers to provide training in the actions to be taken in the event of fire. We can help you meet this requirement by providing a range of comprehensive fire training courses, that include:
Basic Fire Safety
Fire Safety Awareness
Fire WardensMarshall Training
Train The Trainer
Ensure you comply with government legislation and read more about our fire training courses.
Dry Riser Testing and Maintenance
In buildings which have Dry Risers these must comply with British Standard BS9990:2015. The annual testing and maintenance of Dry Risers is the responsibility of the property owners or managing agents. British Standard 9990:2015 recommends that the system is visually inspected every six months and serviced annually to ensure that the equipment is ready for immediate use in an emergency by the fire authority.
We are well equipped to carry out your annual dry riser inspections.
Fire Hydrant Maintenance
British Standard BS9990:2015 states that where a fire hydrant exists on your premises, arrangements should be in place by the owners or occupiers for annual maintenance.
Read more about how Independent Fire Services will carry out your annual fire hydrant maintenance.
Risk Assessment
We conduct fire risk assessments to help you comply with current legislation.
Fire Evacuation Aids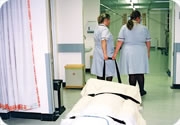 Independent Fire Service can supply a range of approved evacuation aids which are vital for the safe evacuation of people with disabilities in the event of a fire. See our full range of fire evacuation aids.
Fire Safety Signage
Complying with UK legislation requires that fire safety signage is displayed inside and outside your premises. We supply a variety of fire safety signage including:
Means of escape
Fire safety signage
Mandatory signs
Photoluminescent
Health & Safety
Fire action notices
Ensure you comply with government legislation and read more about our fire safety signage.